If you are considering a Site
you probably have a lot of questions: Should you even build a Site? How do you attract and develop an audience? What should the Site look like? And finally, how much is it going to cost?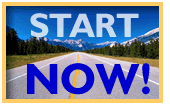 This Getting Started section is dedicated to answering these questions - our goal is to help you develop a successful Internet based Site meeting your objectives.
Pick a Team and Understand your Role
The first step to building a successful Site is to pick a team. Picking a team allows you to achieve goals quickly and with maximum creativity. Generally, the fewer people involved in making decisions, the more quickly you can get things done. We advise that you assemble a team who will lend suggestions and opinions, but assign only one person to lead the project (a SiteManager
) who will make final decisions and interact with your RidgeStar account manager.
It is important to understand that you, the Client, are the lead on the project. It is your responsibility to define the broad objectives of the Site and to make appropriate decisions as the project proceeds that will meet the Site's objectives. RidgeStar will act as the Architect and Construction Crew of the project, including aiding in defining the scope, content and design of the project.
We recommend you review the following topics: